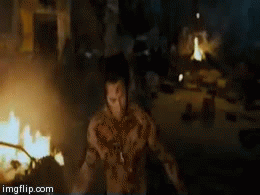 A Regenerative Healing Factor is the ability to heal and or regenerate lost and damaged tissues at superhuman speeds.
Other Names
Accelerated Healing
Superhuman Healing
Superhuman Regeneration
Accelerated Regeneration
Applications:
Limitations
User may not have all the applications that come with this ability.
User's healing speed may vary. The healing speed also may diminish over long periods of time.
Rendered useless if the user is exposed to power negation.
User may not be able to regenerate if decapitated or dismembered.
Users
Cinematic Universe
Community content is available under
CC-BY-SA
unless otherwise noted.