Featured Article: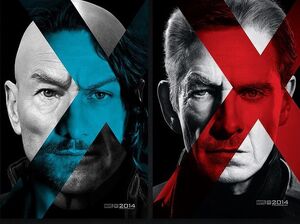 Days of Future Past is an X-Men movie released in 2014 that acts as a direct sequel to
First Class
and
The Wolverine
. Bryan Singer directed the movie. The ultimate X-Men ensemble fights a war for the survival of the species across two time periods in
X-Men: Days of Future Past
. The beloved characters from the original
X-Men
film trilogy join forces with their younger selves from
X-Men: First Class
, in an epic battle that must change the past - to save our future.
Featured Media
Pollbooth
What did you think of the trailer for X-Men: Dark Phoenix?
Which FOX proposed X-Men television show are you most excited about?
The Inhumans' Terrigen mist is killing mutants all over the world, what do you think of it?
Latest Videos
Trending
I am a Warrior of the Snake, the Malayan Pit Viper is my chosen serpent. And these two X-Men are my inspiration, and a little bit of Wolverine.

Read more >

Cyclops (Scott Summers) is a fictional superhero appearing in American comic books published by Marvel Comics and is a founding member of the X-Men. …

Read more >
Check Out These Retro Series!
Content:

1,660 articles
2,775 files uploaded
8,765 total pages
27,221 all-time edits

Activity: